Mario Verolini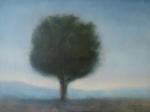 Date of Birth:
1946
Nationality:
Italy
E-mail:
info@marioverolini.it
Phone:
+39-340 7449315
Website:
www.marioverolini.it
Exhibitions
1992 - Roma / Italia - Arte 92 - Palazzo dei Congressi Eur
1994 - Firenze / Italia - Paesaggi Italiani a cura di Enzo Siciliano - Attualissima
2010 - Spoleto / Italia - Premio Arciere, a cura di Vittorio Sgarbi - Festival dei Due Mondi – Palazzo Pianciani

About

Mario Verolini was born in 1946, San Benedetto del Tronto, Italy. He moved to Rome, where he still lives, to study Architecture at the University of Rome "La Sapienza". He studied, among the others, with Renato Bonelli, Maurizio Calvesi, Bruno Zevi, attending at the same time the course of painting taught by Renato Guttuso at the Arts Academy of Rome with the assistance of Piero Guccione.


During the seventies, visiting museums and galleries in Europe he confronts the visual principles he had acquired in theoretical studies and in pictorial practice with the most prestigious works of the history, developing new ones from the living experience of art. He completes a plurennial educational study on the works of Jung and Heidegger.


He is in New York during the 1985-86 winter.


In his first solo exhibition, at the Godel Gallery, Rome in 1976, he offers the fruit of the dialogue between informal abstraction and recognizable natural forms that, in 1985, after some collective exhibitions, is further specified in the solo exhibition at the Artivisive Gallery, even in its title: "Natura naturans", nature that becomes nature. Since then, the verifications of his work, aimed at deepening the theme of nature, follow in several solo (Rome 1988; Ascoli Piceno 1990; Ancona 1992; Sanguines, Ascoli 2004) and collective exhibitions (Arte Rome 1992; Attualissima, Florence 1994; Galleria L'Isola Rome and Trento 1995 and 1996; Recanati 1998; Viterbo 2003; Italian Institute of Culture of Dublin 2005; Italian Institute of Culture of Budapest, 2006) to name just a few.


His exhibitions culminate with the solo at the "Vittoriano" in Rome in 2007,


with forty works. Several collectives follow in Rome, Catania,


S.Antioco, Spoleto Festival, and more recently, Museo Colloredo di Recanati and more solo exhibitions.


In 2011 is invited to the 54th Biennale di Venezia.


Among the most recent exhibitions, some collectives and the solo for the AMACI Day (October 2012) and, above all, the solo in the "Sala Cola dell´Amatrice" of the Complesso Monumentale of S.Francesco in Ascoli Piceno (March/April 2013) with forty watercolors.


In the course of his work the theme of the figure emerges, which is still being processed in works of complex thematic and composition.


On Mario Verolini's work, many have written; among them: Antonio Paolucci, Claudia Terenzi, Stefano Papetti, Bruno Mantura, Pietro Zampetti, Paolo Casadio, Laura Cherubini, Giorgio Di Genova, Vito Apuleo, Giancarlo Bojani, Carlo Melloni, Lucio Del Gobbo, Rosella Gallo etc..


His works belong to national and international private collections and in modern art museums.