Latife Akin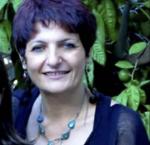 Date of Birth:
1968
Nationality:
Turkey
E-mail:
akinlatife@gmail.com
Phone:
+90 05354512323
Website:
Exhibitions
2013 - Balıkesir Turkey - from inside out - Ayvalık
2013 - Balıkesir Turkey - Comprehend it as we see - Magnolia
2015 - Braunschweig Germany - The light within us - Nejla Gur ateliers

About
I was born in Ankara
I Studied at the department of public.relations at Anadolu univercity.Then lattended the courses of goverment museum of art and sculpture.
Ihave been doing paintings for thirty years.I prefer using abstract, oil,figurative and abstract conception while forming my works.
I prepared 15 Solo exibitions and also partrcipated many composite exibitions.