Tijen Ademoglu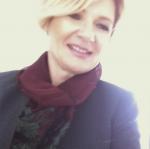 Date of Birth:
1964
Nationality:
Turkey
E-mail:
tijen22@gmail.com
Phone:
+90-05537730957
Website:
Exhibitions
2014 - Izmir Turkey -Türkan Saylan Kültür Merkezi
2015 - Izmir Turkey Türk Amerikan Derneği.
2016 - Forli Italia - EuroExpoArt - Vernice art Fair

About
Tijen ADEMOĞLU was born in Antalya. She graduated from Dokuz Eylül University Fine Arts Division, Department of Textile Design Programme. Her interest in every branch of art led her to work with ceramics,where she experienced art in three dimensions. She worked on ceramics with Öder Ünsal at İzmir State Art and Sculpture Museum. The artist has two solo exhibitions , and participated in many group exhibitions.