Mine Akin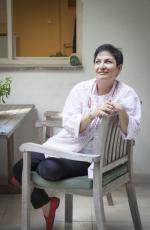 Date of Birth:
1964
Nationality:
Turkey
E-mail:
minehafsaye@gmail.com
Phone:
+90 5323424019
Website:
www.mineakin.com
Exhibitions
2015 - Roma Italia - Romart Biennale - Nuova Fiera
2014 - Athina Greece - Art Athina International Contemporary Art Fair -
2014 - Luxembourg - Plus semblables que différents - Abbaye De Neumunster

About
Mine Akin has graduated from Mimar Sinan Fine Arts Academy, faculty of sculpture at 1991. She has concurrently majored in the sub-department of "Jewelery Design and Implementation" within the Faculty of Sculpture. With the scholarship given by the Austrian government she spent the summer of 1985 studying at the Summer Academy of Salzburg.
Sculptures of Mine Akın are born from the relationship of the amorphous figure of women and the formation of bronze. As the artist herself states, "I create what I feel by using the relationship between emptiness and mass. I finalize my pieces as the light and the shadow becomes one with the mass itself."
She continues her work at her studio in Istanbul.