Izgi Ozant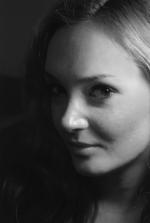 Date of Birth:
1989
Nationality:
Turkey
E-mail:
izgiozant@gmail.com
Phone:
+90 5422349055
Website:
www.izgiozant.com
Exhibitions
2013 - Roma Italy - The Bridge - Galleria Lombardi
2013 - Istanbul / Turkey - Mom I'm Barbarian - Doruk Art Gallery
2013 - Eskişehir Turkey - Graduation Exhibition - Anadolu University Museum of Contemporary Art
About
She was born in Edirne in 1989. She graduated from first and secondary schools in lots of different cities in Turkey. She studied drawing and fictional lessons in Artist mr. Mehmet Ali Dogan's art studio " Dogan Sanat Evi" between 2006 and 2007. She studied division of art education in Gazi University education faculty in 2007. In same year she studied art, statue and design in artist Mr. Cezmi orhan's art studio " Ankara Kum Sanat" She won the Painting and Ceramic Departments in Eskişehir Anadolu University Faculty of Fine Arts in 2008, so she chose the Painting Department . She was the only person who had a right to go to the final on design of bedding competition "Tac bir de sen tasarla" in Anadolu University in 2009. While she's studying division of art she learnt about other brunch of art and design. She worked as a volunteer in art and design organisations. She graduated from Anadolu University in 2013. She's continuing her projects in istanbul.